One-Day Course:
Tuesday, November 14; 8:30am – 5:00pm
Dr. Carolyn Merkel, Mariner Analytical, LLC., Wayne, NJ
Dr. Lawrence A. Wilson, Mariner Analytical, LLC., Wayne, NJ
COURSE DESCRIPTION
AMV:QbD merges the global standard for analytical methods [ICH Q2(R1)] with contemporary thinking on ensuring data quality by thoroughly understanding methods and applications (QbD). Protocol and Report examples are presented. Case studies demonstrate broad applicability. The scientific approach is rigorous, drawing on, and integrating, classical wet and modern instrumental chemistry knowledge. The reasoning is detailed and well documented. Examples are carefully explained. The tone is conversational. The objective is to impart an intuitive understanding of method validation: planning, execution, and documentation, with examples of practices and problems, and practical strategies for addressing both.
WHO SHOULD ATTEND
Anyone who has a vested interest in data integrity- including the global scientific communities from academia, industry, and government, and producers and consumers of quantitative chemical measurements and the goods and services obtained by their use- may benefit by attending.
Each attendee will receive a copy of Analytical Method Validation: a Quality by Design Approach.
TOPICS
Introduction
a. Why validate analytical methods?
b. What is QbD
c. Designing quality in: data to knowledge
Validation Protocols
a. ICH Q2R1
b. Validation parameters and acceptance criteria
c. Data to collect/data to report
d. Recommended practices for protocol development
Robustness and DOE
a. Designed experiments
b. The Plackett-Burman design
c. Sensitivity analysis
Validation Reports
a. Data analysis
b. Report preparation
c. Knowledge-based specifications and method limits
d. Document production
Case Studies
a. Environmental: Fluorine-containing pesticide in drinking water by Ion Selective Electrode
b. Heavy industry: Boron in Portland cement clinker by Ion Exchange Chromatography and titration
c. Food: Arsenic in baby food by ICP-MS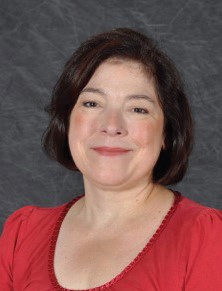 ABOUT THE INSTRUCTORS
Carolyn M. Merkel, Founding Partner at Mariner Analytical, LLC, received her BS in Chemistry from Ramapo College of New Jersey, MS in Technology Management from New Jersey Institute of Technology, and PhD in Chemistry from Columbia University. She was a Robert A. Welch Research Fellow at The University of Texas at Arlington. Carolyn has worked in and consulted for many industries, specializing in food and nutritional products.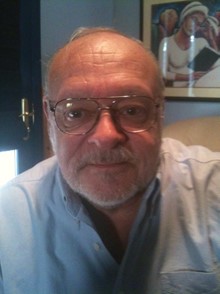 Lawrence A. Wilson, Managing Partner at Mariner Analytical, LLC, received his BS in Chemistry and BA in Psychology from SUNY Oswego, MS in Medicinal Chemistry from Stevens Institute of Technology, and MBA in Marketing and Management from Fairleigh Dickinson University, and pursued a DSc in Applied Chemistry at the University of Texas at Arlington. Larry has worked in and consulted for pharmaceutical, chemical manufacturing, heavy industries, and others.