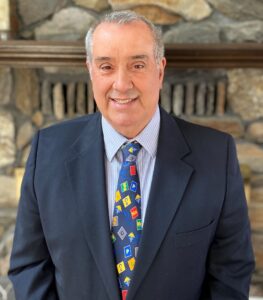 The 2023 Eastern Analytical Symposium is all set for November 13-15. Registration opens in mid-July. Our theme this year is "Better Life with Analytical Chemistry". The technology available to today's scientists continue to become more and more powerful. A variety of disciplines rely on the newest technology to stay ahead of their competitors. Whether you're a student, instructor, or a science professional working in the industry, EAS is an excellent venue to learn about new technologies. If you're an Analytical Chemist, EAS is a great venue to hone your skills by attending a Short Course, Workshop, Technical Presentation, Seminar or Poster Session.
If you are planning to upgrade your laboratory equipment, you should visit the EAS Expo. The exhibitors display their most recent state-of-the-art instrumentation, products, and services for all three days of the symposium. The conference center allows easy access to visit the exposition throughout the day so please take some time to visit both our long-time exhibitors as well as those new to EAS. Thanks to all our sponsors for helping make EAS a success. We are particularly pleased to present the current list of exhibitors and sponsors and thank them for their continuous support.
Our Monday Keynote Speaker, Dr. Vasilis Vasiliou, will speak on Exposome and Human Disease: From Neurological Disorders to Diabetes and Cancer. Dr. Vasiliou is the Susan Dwight Bliss Professor of Epidemiology and the Chair of Environmental Health Sciences at the Yale School of Public Health. He is also a professor at the Yale School of the Environment and the Yale School of Medicine. Dr. Vasiliou's laboratory utilizes a state-of-the-art integrated system approach that includes metabolomics, exposomics, imaging mass spectrometry, deep-learning, and human cohorts to research disease. Many of us are concerned with the impact our environment has on our overall health.
A very popular event is our Tuesday morning Breakfast Lecture. This year the speaker will be Dr. Frank Nichols, DDS, PhD. He is a Professor of Periodontology at UConn Health. He will be presenting his lifelong work on bacterial lipids. He uses UHPLC-QTOF and other analytical tools to assess their role in human health and their link to various diseases.
Please join us on Wednesday for our Plenary Lecture presented by Dr. Sibrina Nichelle Collins. Dr. Collins will speak on Inclusive Stories in Chemistry: Celebrating Dr. Marie Maynard Daly. (Dr. Daly was recently honored at an ACS National Historic Chemical Landmark Dedication at Havemeyer Hall, Columbia University on May 19, 2023.) Dr. Collins was recently appointed as Executive Director of STEM Education for the College of Arts and Sciences (CoAS) at Lawrence Tech. Her research efforts include inorganic chemistry, chemical education, history of chemistry, and addressing inclusion and equity in the STEM fields.
EAS is proud to sponsor six awards recognizing distinguished career achievements across analytical subdisciplines as well as our student research awards.  I congratulate all our awardees this year and encourage attendees to attend the award sessions.  Click here for the list of the 2023 awardees.
Please plan on attending this year's event at the Crowne Plaza Princeton Conference Center, Plainsboro, NJ and mark your calendars. For up-to-date information and more details about EAS please check our website at eas.org and follow us on Twitter, Instagram, LinkedIn and/or Facebook.
Frank Romano
EAS 2023 President