One-Day Course
Wednesday, Nov. 15; 8:30am – 5:00pm
Dr. Michael Dong, MWD Consulting, Norwalk, CT
COURSE DESCRIPTION
This introductory course overviews the pharmaceutical industry, the new drug development process, and drug quality fundamentals, including concepts, regulations, public standards, and best practices in nonclinical development and manufacturing for quality assurance. You will learn the roles of quality control (QC) and chemistry, manufacturing, and control (CMC) drug development process in ensuring drug products' safety, efficacy, and quality. It covers industry-standard processes such as SOPs, quality systems, method qualification/validation, release testing, specifications, and certificates of analysis (COA). Specific quality attributes, analytical methodologies for drug substances /products, and regulatory agencies' roles are described.
WHO SHOULD ATTEND
Analysts, scientists, researchers, and managers in pharmaceutical and other industries who want an updated overview of the pharmaceutical/biopharma industry, new drug development process, and drug quality fundamentals, including quality control in the laboratory, CMC process, and the roles of regulations. This course is designed for laboratory scientists, and a basic understanding of chemistry is assumed.
TOPICS
An Overview of the Pharmaceutical Industry and New Drug Development Process
a. An overview of the trillion-dollar pharmaceutical and biopharma industry.
b. Trends and challenges; new drug modalities.
c. Drug development process: from research, discovery, nonclinical and clinical development to approval/production.
An Introduction to Drug Quality and CMC Quality Assurance Process
a. What is drug quality? Common quality issues of drug products.
b. Important quality attributes: Appearance, form, identity, potency, purity, chirality, uniformity, bioavailability, stability, microbial activity, and sterility.
c. The CMC (Chemistry, Manufacturing, and Control) Process in new drug development.
d. GLP, GMP, GCP, GDP, ICH guidelines, and other public standards.
e. Regulatory Oversight, Registrations (IND, NDA, CTA), Internal Quality Wystems and Processes, QC / QA Unit, Specifications, and Critical Quality Attributes.
Quality Control of Small Molecule Drug Substance and Product: Specifications, Release Testing, COA, Impurities, and Stability
a. A case study of a small molecule drug: specifications, release testing, and COA API: physical, appearance, solid state properties, form, chemical (id, MW, structure, purity, chiral purity, potency), moisture, heavy metals, ROI, residual solvents, solubility.
c. Drug products: physical, chemical, performance (dissolution), uniformity, microbial testing.
d. Stability protocols and shelf-life determination.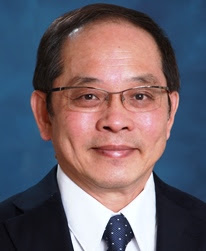 ABOUT THE INSTRUCTOR:
Dr. Michael W. Dong is a principal consultant
in MWD Consulting, focusing on consulting and training services on HPLC, pharmaceutical analysis, and drug quality. He was formerly a Senior Scientist in Analytical Chemistry and Quality Control at Genentech, Research Fellow at Purdue Pharma, and Senior Staff Scientist at Applied Biosystems/Perkin-Elmer. He holds a Ph.D. in Analytical Chemistry from the City University of New York and a certificate in Biotechnology from the University of California Santa Cruz. He has 130+ publications and five books, including a bestselling book on chromatography (HPLC and UHPLC for Practicing Scientists, 2nd Ed., Wiley, 2019). He is an advisory board member of LCGC magazine and the Chinese American Chromatography Association. He has been a columnist for "Perspectives of Modern HPLC" for LCGC North America since 2013. Michael was born in Shanghai and raised in Hong Kong. He is multilingual, an Eagle Scout, and a long-term Toastmaster.